Alcohol. Think Again Beach Tour (ATABT)
Round Seven: Mandurah
Date: 13th – 14th March 2021
Location: Town Beach, Mandurah
Cost: U19 Teams – $73, Adult Teams – $89
Event Information
The Alcohol. Think Again Beach Tour will head to Mandurah for its first time next year as the second and final regional stop of the 2020/2021 season.
This competition will be a single-day, Graded Format. Elite will play on Saturday and consist of the top 12 seeded teams per gender. Competitive will play on Sunday and consist of teams seeded 13th and below, at a maxium of 12 teams per gender. If a team enters into Elite but is seeded 13th and below, they will automatically be moved to the Competitive Division and receive a refund for the difference between the two entry fees.
Registration Information
Team Registration Form (Be sure to add your team member at the bottom of your VWA Portal under "MY TEAM" before filling out the appropriate form. All participants must be 2020/2021 VWA Platinum Members)
Deadline to register is Sunday 7th March. There will be no late entries. If your team misses the deadline, you can call the VWA Office from Monday morning asking to be placed on a back-up list in case a team drops out or if VWA decides that your entry can benefit the draw. These will be dealt with on a first-come-first-served basis and entry into the competition is not guaranteed.
Supporting Documents
ATABT 2020/2021 Schedule
2020/2021 Beach Volleyball Calendar
Spectators Information
Mandurah is just an hour south of Perth and is a showcase of world-class natural beauty, an abundance of wildlife and so much more. Set against a backdrop of magnificent beaches and an estuary twice the size of Sydney Harbour, there are award-winning restaurants, aquatic adventures, a vibrant arts and culture scene, high-quality golf courses and plenty of places to shop. Mandurah is the ideal destination to enjoy all kinds of activities including Volleyball.
If you are looking for more information check out the Destination Guide – https://view.publitas.com/mandurah-and-the-peel-re/mandurah-and-peel-2021-visitor-guide/page/1
For accommodation bookings and advise visit https://www.visitmandurah.com/ or phone 9550 3999.
This event is supported by Healthway and the Alcohol.Think Again message and the City of Mandurah.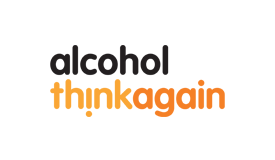 For further information please contact the [email protected] or call the office on 9228 8522.